Enigmas, conundrums and oxymorons
Jun 25th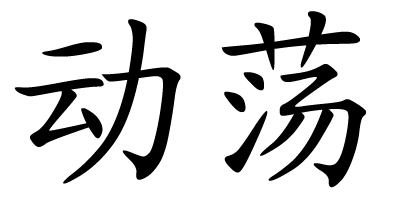 Let me say this about that.
The older I get, the less I understand.  I don't accept things at face value like when I was younger.  But the more I question, even everyday things, the more befuddled I become. 
Is it just me, or  have you ever wondered how you look up a word in  a Chinese dictionary?  You can't start with the first "letter" of a word,  as with  an English dictionary, because……..uh, there are no letters in the Chinese alphabet.  Yet, Chinese 3rd graders seem to have no problem resolving this enigma.   
And while we're at it, somebody please explain to me how…    aspirin knows where to go.  If you sprain your ankle, take two aspirin and a half hour later, all better.  Get a headache, take two aspirin and …badda bing, badda boom, headache gone!  It seems to know exactly where to go – it's a puzzlement to me.
In addition, one of you smart guys out there could greatly simplify my day by telling me how to throw away a garbage can.  I've got 12 of the darn things stacked up in my tool shed that the garbage man  continues to leave behind.  Apparently, he thinks I'm trying to throw away air.
But, the question of the ages is (drum roll please) who is in charge of UN-passing laws?
If you add up all the people in the U.S. Congress, all the people in the 50 state legislatures, and all the people in the thousands of local, county, and city governments, there are literally tens of thousands of full time, paid officials whose sole purpose in life is to make up new laws.  That's all they do – all day, every day.
There has got to be somebody getting rid of all the old, outdated laws, right?  NOT !!  That's not how elected officials get re-elected.  Gotta sponsor NEW legislation.
One would think that after 230 + years of U.S. history,  we would run out of things to legislate.  Take, for example, the state of Florida which has just passed a law making sex with animals illegal.  For 230 years, we got along just fine without the government telling us that we could not have sex with, say, armadillos.  But it took the Florida legislature months of debate, fact-finding and voting to clear this up for us.
How big a problem could this be anyway, that it requires the state legislature to intervene?  One would presume that it would be no problem at all for bears.  I can't imagine the local alligator population has anything to fear from even the most zealot pervert.  (I was going to bring up porcupines, but the mental image is just too disturbing).  So now in Florida, with a hunting license, you can kill'em, you just can't………..well, you get the idea.
So, if you think you are seeing more and more "contradiction-in-terms" from your government, I have a new oxymoron for you………PUBLIC SERVANT.
And, that is all I have to say about that.
Shambo